Malaysia is a top Southeast Asian tourism destination, a federal constitutional monarchy consisting of thirteen states and three federal territories. It is separated by the South China Sea into two regions, Peninsular Malaysia (West Malaysia) and Malaysian Borneo (East Malaysia). Malaysia shares land borders with Thailand, Indonesia, and Brunei, and sea borders with Singapore, Vietnam, and the Philippines. The capital city is Kuala Lumpur, while Putrajaya is the seat of the federal government.
Today's Malaysia has its roots in the Malay Kingdoms which became subject to the British Empire in the 18th century up to 1957. Malaya united with Sabah, Sarawak, and Singapore to form Malaysia on 16 September 1963, but less than two years later in 1965, Singapore became an independent city state.
Since independence, Malaysia has had one of the best economic records in Asia, with GDP growing an average 6.5% for almost 50 years. The economy has traditionally been fuelled by its natural resources, but is now expanding in the sectors of science, tourism, commerce and medical tourism. ( Source: Wikipedia )
Kuala Lumpur International Airport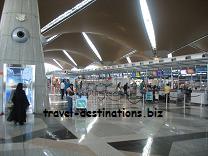 Petronas Twin Towers
Petronas Twin Tower And Kuala Lumpur City Centre The Petronas Twin Towers are among the tallest buildings in the world. Go up the visitor level and enjoy a breathtaking 360 degree view of Malaysia from the highest vantage point possible!
The Twin Towers are adjacent to perhaps the busiest and most popular shopping mall in Malaysia, the Suria KLCC. They are the tallest twin towers in the world.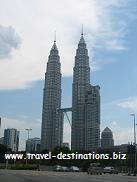 ASEAN Sculpture Park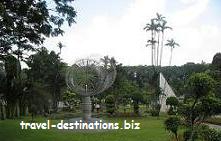 Merdeka Square
National Monument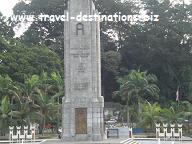 Petaling Street (Chinatown)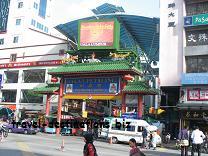 National Museum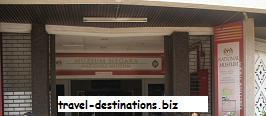 Batu Caves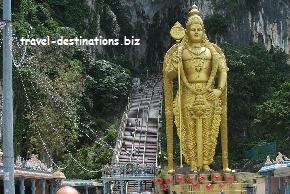 Genting Theme Park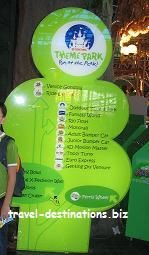 Royal Selangor Pewter Factory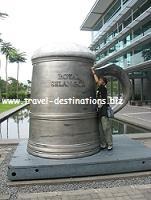 Durian Chocolate from Beryl's Chocolate Kingdom