Thailand boasts some of the most impressive beaches and resorts in the world. The country has been a favorite destination for people of all ages for many years.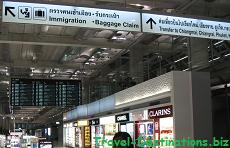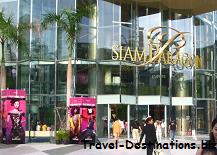 There are many air carriers that can take you to your destination. Thai Airways International (The national carrier of the Kingdom of Thailand) is one of the largest and main carriers of travellers to the region. With many inland flights serviced by Air Asia, Bangkok Airways, Nok Air, and budget carrier One-Two-Go, to name a few.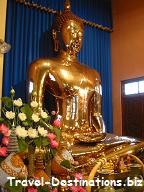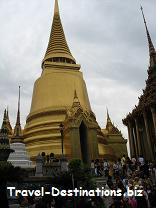 Thailand is extremely versatile and extensive with it travel system. Famed for being extremely well organized, whether you decide your travelling to or within the kingdom. You will find that air, rail, bus, road and water transport is very well established and maintained. Which is more than capable of making your stay affordable, pleasant and comfortable.

You are never to far away from adventure, fun or relaxation in Thailand. From the busy and buoyant lifestyle of people in the south in Bangkok, where locals even relax on the immense beaches at the weekends. To the beautiful lush forests and mountains of Kanchanaburi in the northwest. Superbly striking gold with its abundance of wildlife, waterfalls and caves. An area famed for its national parks that is certainly going to live in your memory for life.

Thailand has a rich and glorious heritage second to none in the world. Rolling plains where farmers work to bring their bounty to the many markets and shops in the region. Where local produce from spicy Thai delicacies to mouth watering fish dishes can be enjoyed in your hotel or sat on the beach. Thai food that is enjoyed in many parts of the world end up fresh in your bowl. Stir-frys and various curries aromatically enhanced with chili, lemongrass and lime served with steamed rice will compliment any appetite.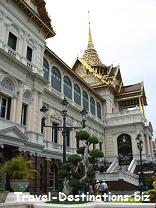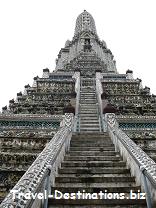 Travellers can choose to walk the many paths of Thailand, or take an inexpensive tour. Which ever you choose you are sure to be served up a treat. You may wish to visit Chiang Mai in the North, where tourists are attracted in thousands every year. You will find ethnic tribes, and many activities that include adventure, hikes and wonderful shopping.

Also in the north you will find water activities and adventurous treks. The local tribes are friendly and love to tell their stories. Mae Hong Son and Chiang Rai host rafting and trekking, with fascinating tours of the tribal villages.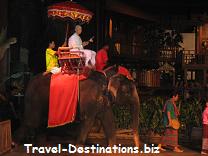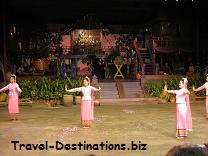 Coastal destinations are the favorite destinations of many travellers to Thailand. The Andaman Sea coast offers up some beautiful island resorts. It is where you will find Thailand's number one resort, the island province of Phuket. You may even wish to take to the depths of the sea, with diving around one of the many islands such as Phang-nga, Trang and Krabi. Or you may aquire some new skills in sailing, the choices are staggering.

Thailand is very affordable, when you consider other destinations that you may have travelled to. Thailand is, although mainly export dependent, economical. But still utilizes many of its own in house qualities, such as food and recreation provided by the local people. the currency of the kingdom is bhat (notes and some coins) which comes in denominations of 10, 20, 50, 100, 500 and 1000. The coins are satang (25 and 50 satang), 100 batang equates to 1 Bhat. You will also find coins in bhat, which are 1, 2, 5 and 10.

The cost of food and drink is relatively cheap in comparison to many destinations around the world. Altough this does also depend on where you decide to dine. Travel is also very reasonable. Although items that are regarded as a luxury in the Kingdom tend to be taxed heavily. Such as alcohol and some activities such as golf. But when you factor in your exchange rate, you will find prices very reasonable. Bottled water can be as cheap as 5 bhat.

Thailand is an amazing country, the experience will never leave you. You will want to return over and over again to see the thousands of sights. Thailand will never grow old on you, rather you will grow old with Thailand. You are in for a fantastic journey of taste, sound and sight. One you'll want to repeat every year. All you have to do now is book your vacation.